Are you brilliant? We are hiring!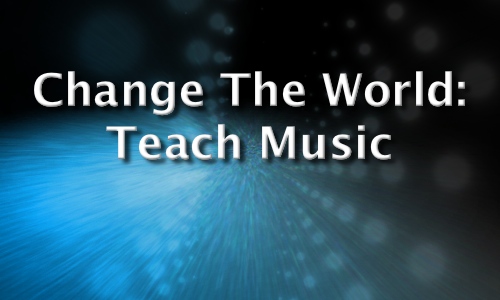 Here at the Edmonton Guitar Music School we are searching for great people who want to make a career out of music teaching. If your dream is to raise the bar of music education and to teach to dedicated students then we want to hear from you.
We don't hire based on curriculum: we hire based on what you can do and what you can offer to our students. If you have a positive growth-oriented mindset and are not afraid to go the extra mile then we are for you.
We are not for everybody. We are searching for enthusiastic hardworking team players that are motivated to give the best to our students. Prima donnas, glory hogs, lazy people, excuse-makers and complainers do not last long with us. If you want to take up teaching as a side job while you wait for your band to become famous, or while you pursue a corporate or academic career, then we are not for you. We are searching for people that want to make teaching their #1 priority, and are willing to put in the work to become the best.
If you like what you are reading and you think you think that you could be a great music teacher, if you want to share with others the joy of music, if you want to have a fulfilling career teaching music with a dynamic team, then:
scroll to the bottom of the page, of apply below.
read carefully the instructions under "How Do I Apply?"
submit your complete application following the instructions
The Following Positions Are Open Right Now:
Intern Electric Guitar Teacher
Intern Acoustic Guitar Teacher
Requirements
Be passionate about music and music teaching. This is the number 1 requirement and is an absolute must! if teaching music does not sound like FUN to you, then do not apply!
Be musically proficient. You don't need to be a virtuoso, but your musical skills need to be solid.
Be people-oriented and have excellent communication skills.
Be comfortable in teaching both in private and group settings, to either adults or kids. If you are not comfortable teaching groups, do not apply.
Diplomas, credentials, formal music education are a plus, but definitely NOT required. We are serious when we say that we don't hire based on curriculum. We want your resume' to know who you are, not to filter you based on credentials.
---
How Do I Apply?
To apply please follow the instruction below carefully and to the letter.
First thing: you need to prepare 3 things:
A cover letter in PDF format (500 words minimum) explaining why you want to work with us, and what you can do for our students. Tell us what makes you special as a teacher.
A resume in PDF format detailing your study and work experience (even if not music-related), and any other relevant musical experience. We don't hire by curriculum, but we want to know who you are!
ONE (and only one!) YouTube video of you playing your instrument/singing. The video may be old or new, original or cover, you might be playing/singing in your home or in a live concert, solo or in a band. In all cases we MUST be able to see AND hear you playing/singing.
Once you have collected ALL this material, apply by writing an email to guitaredmonton AT gmail DOT com as follows:
Email subject: "Music Teacher Job Application"
Attach the two PDF files to the email
In the body of the email write for what position you are applying, and what instruments you can play.
Write the YouTube link for your video in the body of your email. DO NOT attach the video file to the email.
We will review your application within 7 days. If we think there is a match, we will contact you and arrange a meeting with you.
P.S. IMPORTANT NOTE: These positions are NOT assigned on a first-arrived-first-served basis. We are not in a hurry in filling them: we are searching for the RIGHT people to work with us. We are searching for "champions" music teacher, not the usual I-just-got-my-diploma, failed-rockstar, run-of-the-mill music teachers.
We want somebody enthusiastic, hardworking, career-minded, who will have a definite positive impact on the musical life of our students. We will keep searching until we find the right person. Here at the Edmonton Guitar Music School we are not in the habit of lowering our expectation: we want the best.
That said if you want to apply you are better off applying today rather than tomorrow. You've been warned ;-)