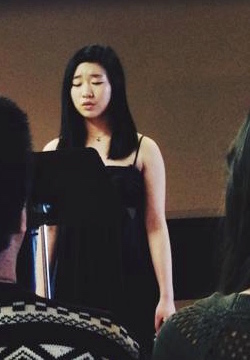 Heeyun Christina Park is an undergraduate Bachelor of Music student at the University of Alberta majoring in Voice.
She has been involved in various types of concert choirs, jazz choirs and church choir as first soprano. This involvement allowed her to perform for many concerts and main events around her high school which also gave an opportunity to go on a music tour in Disneyland for a competition and extensive training.
She has competed in voice festivals for categories of Musical Theatre and Classical Repertoire and various recitals. Christina also got the part to perform at her graduation banquet and commencement as well as various roles for medley and main stage musicals as soloist and chorus.
Christina is available for voice lessons in Edmonton. To book a free introductory session with Christina, click on the button below